My Team
I take customer service very seriously. So does my staff. Together, we are committed to providing exceptional customer service to all of our clients.
If you need to schedule an appointment or request any other service, please let us know. We will respond promptly.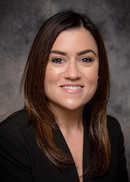 Rory E Farnan
As the Office Manager for NM-Troy, Rory oversees the Office Team & Staff, ensuring all facets of the District are running smoothly. Rory's duties include; Payroll, Human Resources, SET Team operations and office compliance.
Rory came to Northwestern Mutual in 2012 after roles in the automotive & media industries. Rory's initial role with Northwestern was as an Associate Financial Representative in the firm's Latham office.
A native of Menands, Rory is a graduate of Shaker High School, and received her Bachelor of Science in Business Administration from the University at Albany. Rory resides in Troy with her husband Tom.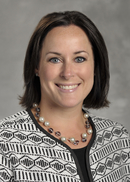 Amy Farnan Babcock
Financial Representative
Mobile 518-421-2166
Office 518-690-7785

Amy joined Northwestern Mutual in 2015 as the Director of Selection and Recruiting for the Troy District Office.  Although she enjoyed her role in recruiting, Amy realized the greater impact she could have on her family, friends and colleagues, by becoming a Financial Representative in 2017.  Prior to this, Amy spent 15 years in the advertising/media sales industry, spending 10 years in New York City at Interep/D&R Radio Sales.  In addition, Amy was the Director of Local Media for a direct response advertising agency, Robinson Radio, followed by 5 years at Time Warner Cable Media as an Account Executive, and National Marketing Specialist.
A native of Troy, Amy is a 1995 graduate of Catholic Central High School, and received her Bachelor of Science in Business Administration/Communications from Le Moyne College in Syracuse, NY, in 1999.  Amy resides in Brunswick, NY with her husband, Chris, and two daughters, Jayne and Anna.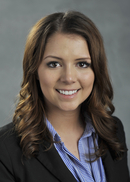 Alyssa Christine Johnson
Office 518-785-4141 ext. 7980